OUR LIBRARY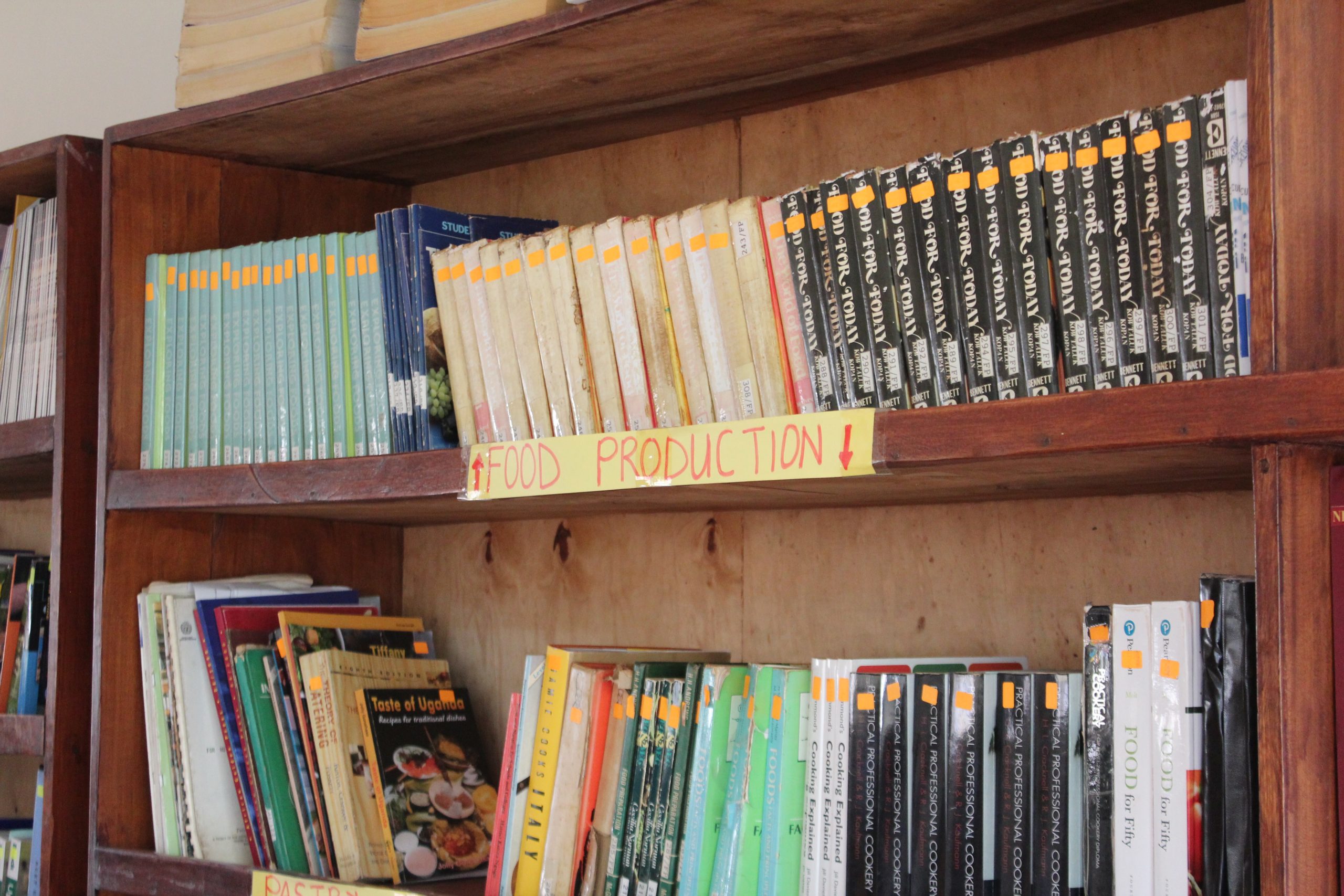 Welcome to Uganda Hotel and Tourism Training Institute (UHTTI) Library.
The UHTTI library supports both staff and students in their study, teaching and research. it has improved on the students reading culture since it maintains a conducive study area for the users
our collection includes books of various sections namely tourism, food production, food and beverage, pastry and bakery, hospitality, housekeeping, frontoffice, management, business, reports and languages
The institute has digitalized the library resources. The E-Library is a collection of digital scholarly publications, including books, journal and documentaries.  The main goal of this collection is to help staff and students to excel in research.
Uganda Hotel and Tourism Training Institute has provided access to these e-publications for educational and research purposes only. UHTTI does not authorize any use or reproduction whatsoever for commercial purposes. The materials are displayed "as is" and without warranties of any kind, either express or implied, including any warranties of title, non-infringement of copyright or other rights.
Select a link to browse E-resources
COURSES OFFERED
Centre of excellence in hands on tourism and hospitality training
DIPLOMA
Diploma in Hotel Management- DHM
Diploma in Pastry and Bakery-DPB
Diploma in Tourism- DTM
CERTIFICATE
National Certificate in Hotel operations – NCHO
National Certificate in Pastry and Bakery -NCPB
National Certificate in Tour guiding – NCTG
SHORTCOURSES
Front office operations
Food production operations
Food and beverage operations
Housekeeping operations
Room division
Pastry and Bakery
Barrister
Tour guiding