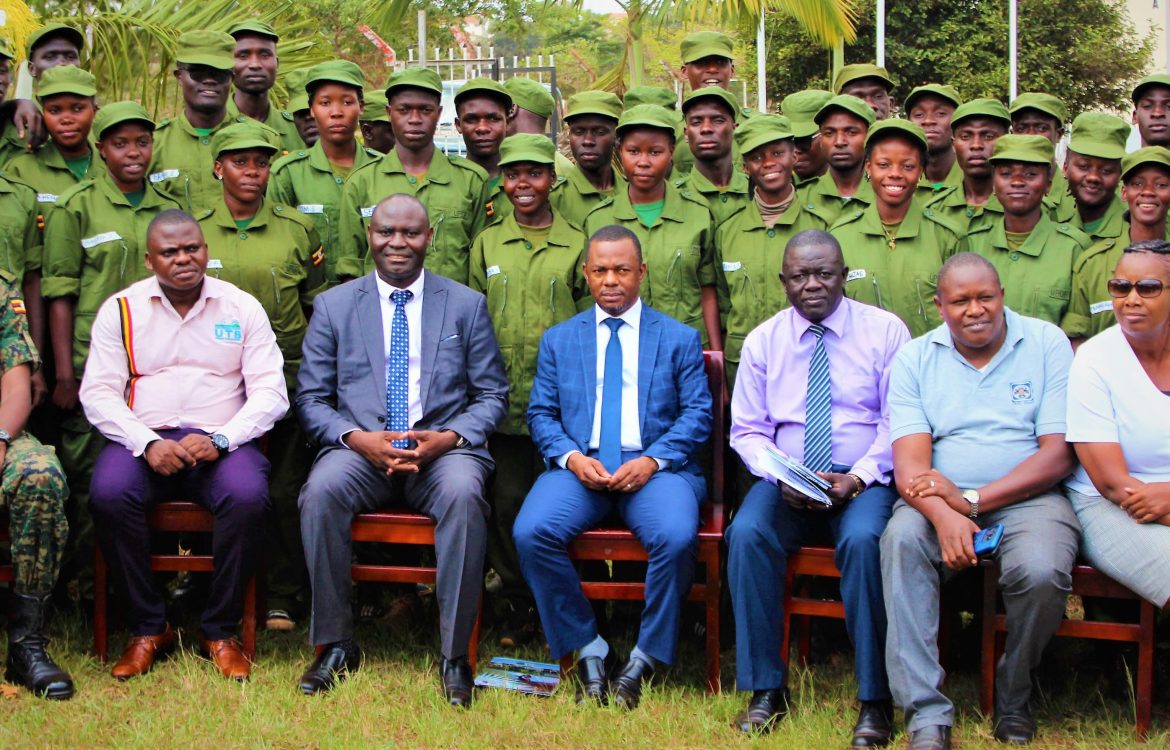 Tourism ministry to diversify into cultural, and religious tourism
In an attempt to improve its performance, the Ministry of Tourism Wildlife and Antiquities (MTWA) has embarked on a campaign to diversify its products on the market.
The ministry wants to exploit the untapped potential in religious and cultural tourism as opposed to over reliance on wildlife, according to the director of Tourism, Wildlife and Antiquities at the ministry, Basil Ajer.
The move started with identifying 33 historical/memorial sites in the Luwero triangle that will be developed into fully fledged tourism sites before extending to other regions across the country, he said.
Ajer made the revelation while presiding over the pass-out of 54 students of the Uganda Hotel and Tourism Training Institute (UHTTI) who had completed a two weeks paramilitary training at Gadaffi barracks in Jinja.
Ajer who represented the minister of Tourism Wildlife and Antiquities Tom Butime at the event, said this financial year, the ministry has secured at least Shs600 million to kick start the project.
"We shall start with development of 10 out of the 33 sites," Ajer said.
The initiative, he said, will be implemented in partnership with the Ministry of Defence and Veteran Affairs and the Office of the President.
Ajer noted that whenever there is instability, the tourism industry is one of the most affected, revealing that during the political turmoil of the 1980s, Black Rhinos that greatly attract tourists, disappeared.
Ajer who said the last Black Rhino was sighted in the country around 1982, however said due to the prevailing peace and security, plans were underway to re-introduce them.
"There are 38 Rhinos at Zziwa Rhino sanctuary but these are not Black Rhinos. Our plan to relocate these ones and re-introduce the Black Rhinos," he said.
He stressed the significance of tourism in the economy, stating that before the outbreak of COVID-19, it was the fastest growing sector contributing 9% to the national Gross Domestic product (GDP) and employing about 6% of the country's labour force.
He added that in 2019 tourism was the biggest foreign exchange earner contributing up to $1.6 million to the national coffers.
The UHTTI principal Richard Kawere explained that paramilitary training is important as it equips students with knowledge and skills needed to protect themselves and clients in case of an attack while in the wilderness.
Kawere also noted that the patriotism training helps the learners understand the country's past, current situation and where it is headed, which knowledge is vital as they interact with visitors from different parts of the world.
.
The students were taught range shooting, drills, martial arts, physical fitness, stripping and assembling of the gun and political orientation, among others, according to Lt. Col. James Tugume the NCOA commandant.
Swabra Nakayiza, who was the overall best student, said she hopes to utilize the knowledge and skills gained for self defense and security of tourists.