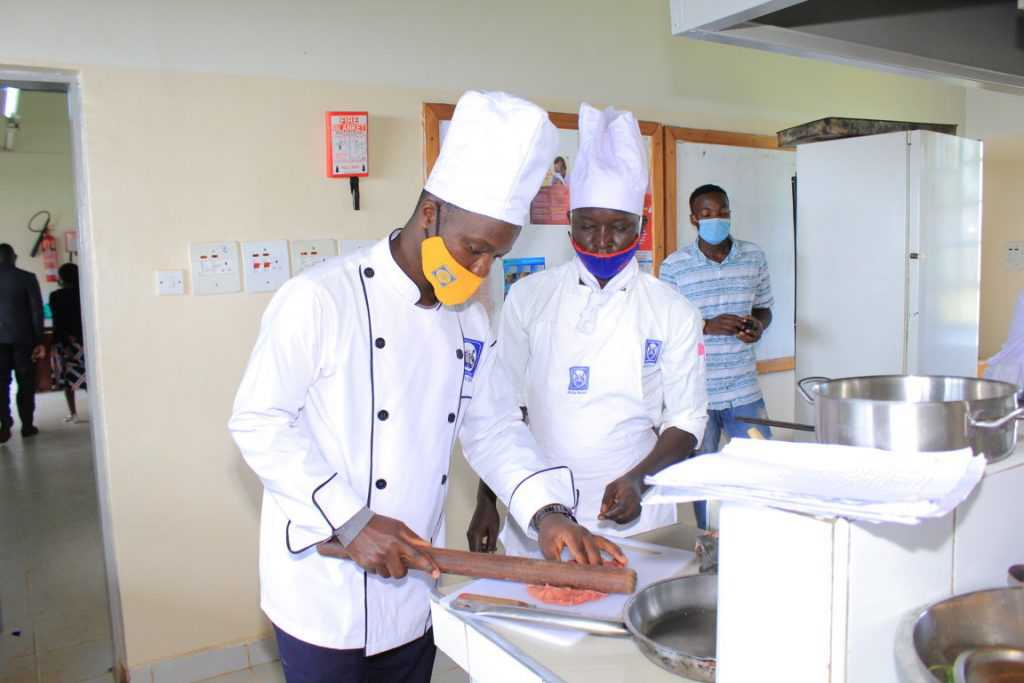 A TOUR OF AFRICAN GASTRONOMY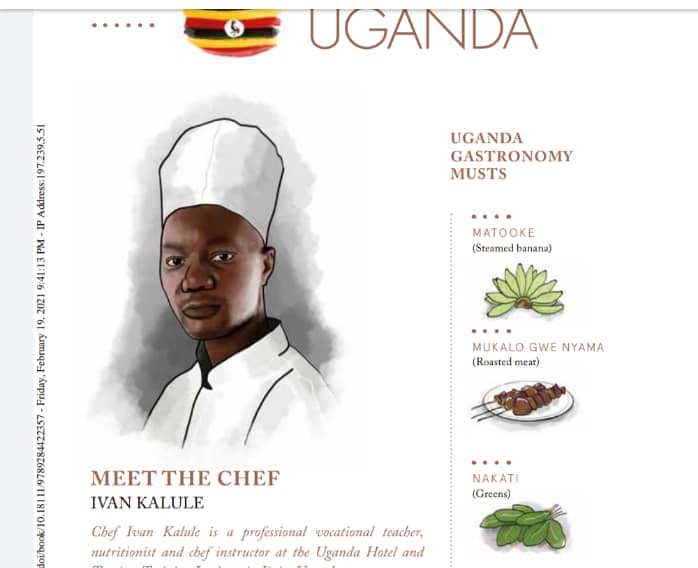 MEET THE CHEF
IVAN KALULE
Uganda Hotel and Tourism Training Institute (UHTTI) is proud to share its participation in the event organized by World Tourism Organization (UNWTO). Over 30 chefs participated across Africa and prepared different dishes in reflection of different cultures Uganda is gifted with a diverse culture making a variety of
traditional foods a trending cultural gastronomy tourism.
Uganda was represented by Chef Ivan Kalule a professional vocational teacher, nutritionist and chef instructor at the (UHTTI).
He started professional cookery 16 years ago. He loves cooking
Ugandan traditional food for being healthy and a people's choice. As our vision states, to be a leading center of Excellence in Hand on training in the region for tourism and hospitality industry. We shall strive and aspire to attain this vision
For more information about a tour to African Gastronomy , You can download the Article in the link below.